Causes of Hard Water Spots – Our Removal Process – HWS Maintenance
Causes of Hard Water Spots
After decades of experience and experimentation, we have found a highly effective protocol for dealing with an extremely common issue in many units across West Maui: hard water spots. Every glass shower door is subject to mineral buildup while in use, regardless of how well a resident, guest, or maid service cleans it. A quick internet search may seem to provide a lot of quick "fixes" to the problem, but those who have tried know that the things they read online don't really work here.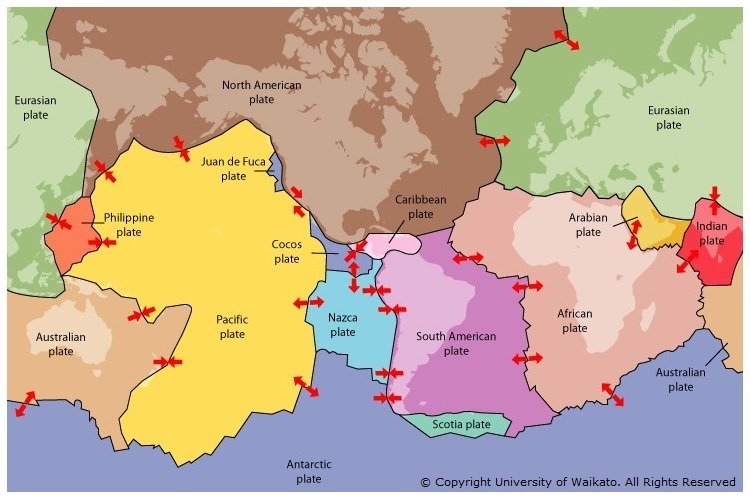 It's a simple issue: about 98% of the inhabitable land on Earth rests on continental plate. In almost every case, the most common solutions found on the web will probably work. The majority of people will be dealing with calcium carbonate deposits from the limestone deposits that surround most continental reservoirs. However, part of the unique beauty of Hawaii is that we live on relatively fresh volcanic soil. The minuscule electric charge of each drop of water draws in the trace minerals to be found in it. When these minerals come into contact with the solid surface of glass, some of the particles will stick. Over time the build up eventually becomes visible in what we commonly call "water spots." Water with a high mineral content is referred to as "hard" hence the frequent issue of "hard water spots."
The primary mineral that causes hard water here in Hawaii is Silica, which is a term that encompasses all forms of the chemically resistant dioxide of silicon (SiO2). It is the same material known as Quartz, though what is left in the drinking water on Maui is microscopically diluted to 1-100 parts per million. With regular exposure to local water, the build-up of silica mineral deposits is only a matter of time. With the calcium carbonate deposits found elsewhere, a little lemon juice and vinegar will often do wonders to release the bond. In contrast, silica found in our water practically fuses to the glass since the compounds are basically the same. Because of this, the most common commercial removal technique for silica water spots with chemical agents is done with Hydrofluoric Acid. Due to the hazards of working with that substance, our process takes an entirely different approach.    
Our Removal Process
Since releasing the chemical bond is such a task, the best way we have found to remove the build-up is to grind it all off. We use a high-powered rotary buffer with special scouring pads made for glass and a unique paste made from the dust of real diamonds. In this process we are quite literally grinding a thin layer of your shower door off. There is a slight risk that in the process of grinding down large deposits that the glass enclosure can shatter, but we have never actually caused this issue. In any case we are fully insured and will take responsibility for any damage we me may cause.
One of the troubling things that does occasionally occur in the process of cleaning is that damage from previous removal attempts can be revealed. Our grinder does leave a very fine circular pattern that will be visible at just the right angle, which is one of the reasons we do not offer this service for motor vehicles. There are times that our cleaning will reveal deep straight razor cuts from a previous attempt to scrape off the silica, after someone read online that the best way to remove silica water spots is to scrape them off. Heaven forbid if someone tries steel wool. Before scheduling the actual clean, we may visit your unit to take a look and provide an estimate of the work involved. Whether glass, carpet, granite, or anything else we clean, we do our very best to provide the best value for our customer. If it can be cleaned, we will gladly be of service; if it's something maybe better replaced, we will certainly bring it to your attention.
The regular cleaning that a resident or maid service would provide will help to remove soap scum and certainly improve the appearance, but preventing the mineral buildup completely is rather difficult. One option is to pass your water through ultra-filtration or reverse osmosis to remove basically all particulates. A less extreme effort would be to properly use the squeegee to dry off every square inch every time. While in Hawaii, there are better uses of time here. A solution that many homeowners in Hawaii resort to is living with the spots until it's time to remodel the bathroom. We believe that it always preferred to keep ones property well maintained, to be remodeled on one's own terms instead of as the result of neglect.
Hard Water Spot Maintenance Program
After years of experimentation with different products and processes, we have developed an effective and cost-efficient solution to manage this common local problem. The DBCC Hard Water Spot Maintenance Program is an additional service offered after we clean and polish your shower door. Should you choose to participate in the program, we will apply a special protectant to your shower glass that helps to repel water and prevent the bond of the silica. With protectant, a regularly used glass shower enclosure in a home or vacation rental unit, spots will typically become visible again around the 6-month mark.
When you participate in our Hard Water Spot Maintenance Program, we will contact you at this time to schedule a follow-up visit to remove and replace the protectant before the silica can penetrate it and reach the glass. Instead of needing to redo the initial deep-clean, we can use specific chemicals to easily strip off the initial layer of protectant we left and remove the mineral build up with it and pass the savings on to you. If the unit is used sparingly, the follow up plan and cost will be adjusted accordingly. In this way you can enjoy clean shower doors all year long at a fraction of the normal cost for this level of care. If you have any technical questions about our process, please contact Dan at (808) 385-2910. Otherwise, complete the form below or contact our office at (808) 669-2727 to schedule a free estimate today!